Ben Welch Snellings has been performing cello, teaching string instruments, and coordinating music for events in the San Francisco Bay Area for 25 years. His work as a classical and jazz musician is founded on a rigorous, graduate-level conservatory education. As well as performing and teaching, he composes and arranges original pieces.
Performer
Ben's multifaceted talent is showcased through his work with symphony orchestras, musical theatre, television, chamber music ensembles and jazz combos. His musical diversity has led to touring through Europe as cellist for the musical West Side Story, performances with the jazz strings duo Different Strokes (with violinist Yehudit), the Austin Willacy Band and the San Francisco Composers Chamber Orchestra among others.
Event Solo Cellist
Ben is a popular performer for celebrations and events. He creates an enchanted atmosphere for weddings, art openings, non-profit and business receptions and more.
Event Music Coordinator
As a cellist with deep roots in San Francisco and a former artists' management administrator, Ben taps into a broad network of music professionals. He specializes in crafting custom ensembles to provide unforgettable corporate event, wedding ceremony and wedding reception music at at San Francisco City Hall, in the Napa Valley and at other venues.
"Thank you so much for your wonderful cello music at our wedding. Your music added to the magic of our day, and we appreciated all your great help picking the right music for the theme of the wedding."
Diane and Steve
Strings Teacher
A favorite music teacher and cello teacher, Ben has extensive pedagogic experience including Orchestra Conductor and Cello Coach at the Golden Gate Philharmonic, instrumental music director, music camp instructor and private music teacher. As a chamber music coach or strings orchestra director, Ben quickly gets students playing music they love on cello, violin, viola, and string bass. His unique approach features a rapidly-absorbed learning method developed through teaching hundreds of aspiring musicians.


"Ben is supportive and positive. He is very creative about explaining both theory and the physical movement required to play the instrument – thinking of varied ways to phrase comments so that you can connect on intellectual, emotional, and visceral levels with what he's trying to get across. His enthusiasm for the cello is obvious, as is his genuine interest in helping all his students achieve their potential."
Kate Gardiner (adult cello student)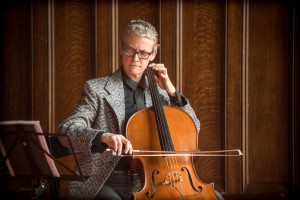 Contact Ben to inquire about his availability for:
event music coordinator
event solo cellist
cello lessons
teaching engagements — string orchestra director
teaching engagements — chamber music coach